You probably know that choosing the right property is a pivotal part of your journey. But have you ever considered how furniture rental can transform your experience and champion sustainability? In this blog post, we're going to unpack the reasons why furniture rental can be a game-changer for the rental market and how it aligns perfectly with our commitment to sustainability.
Furniture Rental by Noble Design
Our sister company Noble Design offers Furniture Rental, allowing clients to customize their living spaces without the commitment of owning furniture. This service is especially useful for expats in Jakarta, providing a cost-effective way to enjoy well-furnished homes. The process is easy, offering the choice to keep the current furniture or select a new set with each move. Beyond convenience, Noble Design's Furniture Rental is committed to sustainability, reducing the environmental impact by using resources efficiently and minimizing waste.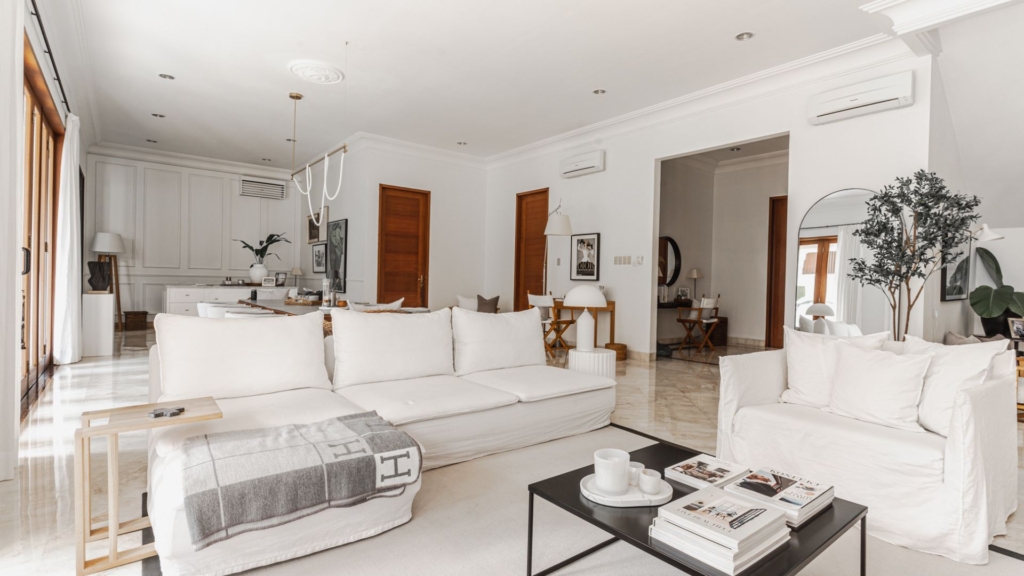 The Benefits of Furniture Rental
1. Flexibility and Freedom: Being an expat often means unpredictability. Furniture rental allows you to personalize your space without committing to long-term furniture ownership. It's perfect for those of us who might not know how long we'll stay in Jakarta.
2. Cost-Effective Living: Let's be honest, high-quality furniture can put a dent in your financial plan. You can enjoy the benefits of well-furnished living spaces with rental options without that hefty upfront investment.
3. Simplicity: Once you're done with your rented furniture, there's no need to fret about the hassle of selling or transporting those bulky items. Instead, we'll take back the furniture, give them a refurbishing touch, and have them all set for the next client. It's as easy as that!
4. Stay Stylish and Sustainable: While design trends may evolve, furniture rental ensures that keeping up with the latest styles is hassle-free and budget-friendly. When you move to your next property, you have the option to either retain the existing rented furniture or select an entirely new set from us to complement your new living space. The choice is yours.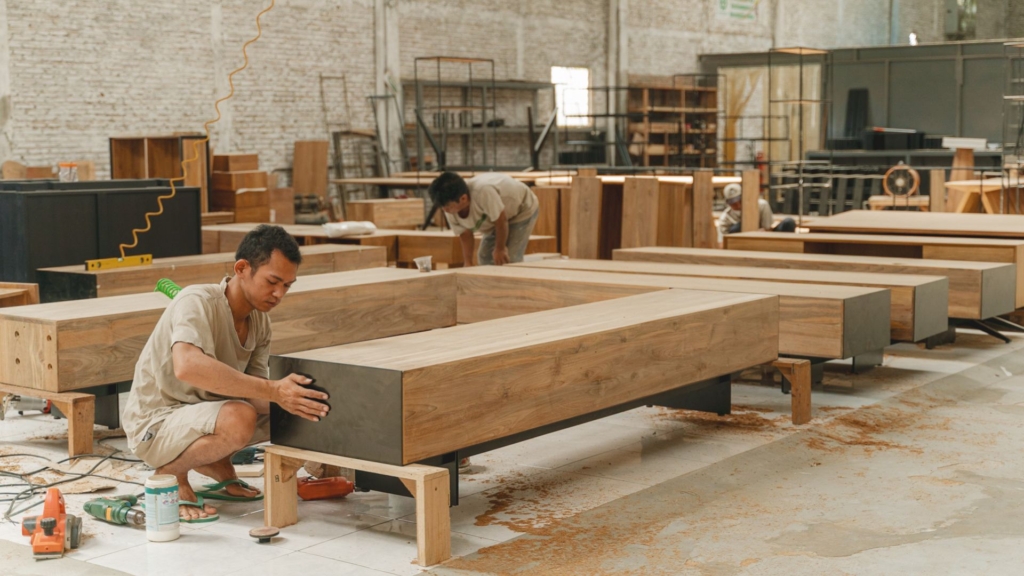 Why Sustainability Matters to Us
Sustainable furnishing involves making mindful choices that reduce your carbon footprint. Opting for furniture rental actively supports the efficient utilization of existing resources. In contrast, the purchase of new furniture often results in old pieces being discarded in landfills. Sustainable furnishing significantly minimizes waste and its adverse impact on the environment.
Our dedication to sustainability mirrors our team's and clients' values. Embracing sustainable furnishing allows you to align your lifestyle with eco-conscious principles. Noble Properties Asia is not solely focused on real estate; we're passionate about authentic living. Our mission is to empower you to make choices that benefit both you and the place we live in. So, remember the potential of furniture rental and the significance of sustainable furnishing. Your new home should not only express your style but also embody your commitment to a more environmentally conscious and promising future.
Head to our Furniture Rental page for more information.